Moisturizing cream after skin resurfacing is essential for those who have just used peels, rollers or supplements. However, because the skin condition after regeneration will be more sensitive than usual, so Shynh Beauty suggests you the 5 most popular after-resurfacing moisturizers below. Let's explore together!
Why use moisturizer after skin regeneration?
After the old skin layer is removed to reveal the young, smooth skin underneath, it can make your face dry and much more sensitive. By using moisturizer after skin regeneration will help you to minimize itching and irritation, and speed up the healing process and stay healthy.
Besides, your goal when using skin rejuvenation methods is generally because you want your skin to look younger and brighter. Therefore, adding moisturizer to skin care steps Post-resurfacing will help reduce the appearance of fine lines and wrinkles and leave your skin firmer and plumper.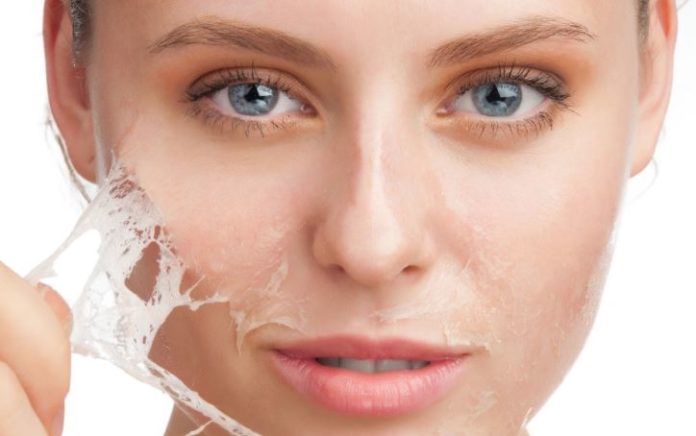 TOP 5 moisturizers after skin regeneration to help skin recover quickly
Understand why to use moisturizer after skin regeneration Then here are the names that you should consider.
#1 EltaMD Post-Regenerating Moisturizer
EltaMD started as a physician-distributed skin care line for use in hospitals and rehabilitation clinics only. Due to the brand's success in treating burns and wounds, they decided to expand into the industry spa cosmetics. Today, this brand is best known for moisturizer after skin regeneration EltaMD Laser Enzyme Gel thanks to benefits such as:
Purified water helps hydrate and increase elasticity, leaving skin looking healthy and fresh. In addition, purified water also acts as a detoxifier and prevents acne.

Butylene Glycol, a humectant that can help enhance the skin's ability to retain moisture from the air.

Fruit extracts promote the growth of newer and healthier cells. At the same time, it hydrates to relieve the discomfort of dry skin and increase elasticity.
Reference price: 360,000 VND/56g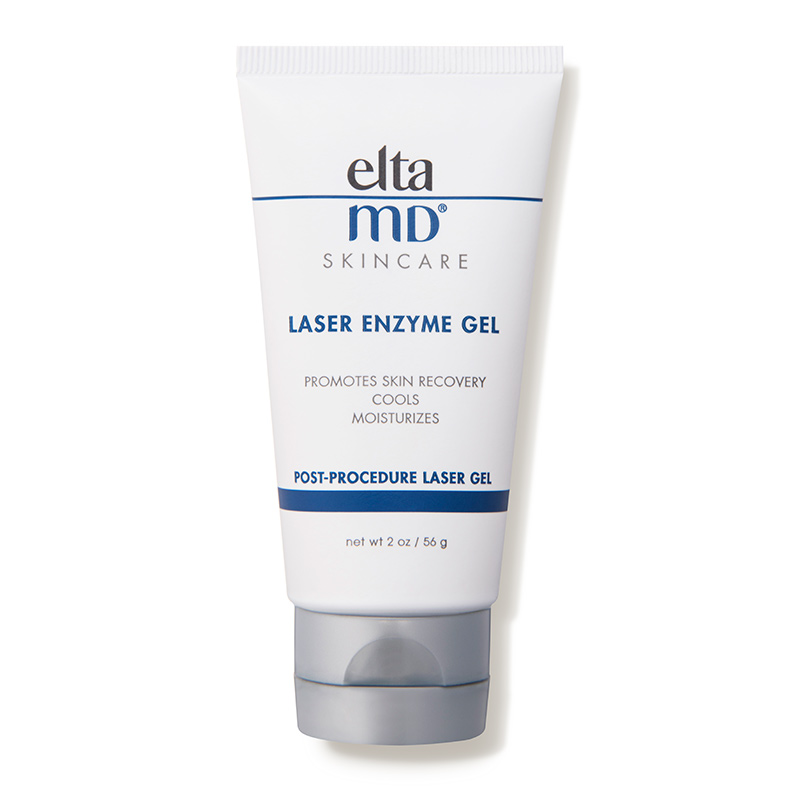 #2 La Roche-Posay Revitalizing Moisturizer
La Roche-Posay is a skin care brand named after the French town. This brand is committed to dermatological effectiveness and continues to be effective in the improvement of many problems for sensitive skin.
In there, moisturizer for sensitive skin La Roche-Posay Cicaplast Gel B5 Epidermal Recovery Accelerator Skincare Helps the skin to recover after regeneration is trusted by many people thanks to the main ingredients such as:
Madecassoside has the ability to reduce inflammation and heal the skin. Active ingredients that stimulate collagen production firm the skin and reduce the appearance of wrinkles.

Panthenol as a skin protectant has anti-inflammatory properties, helping to improve skin moisture, elasticity and smoothness.

Citric acid helps promote exfoliation, tighten pores. At the same time even skin tone brings bright white, soft and smooth skin.
Reference price: 357,000 VND/ 40ml.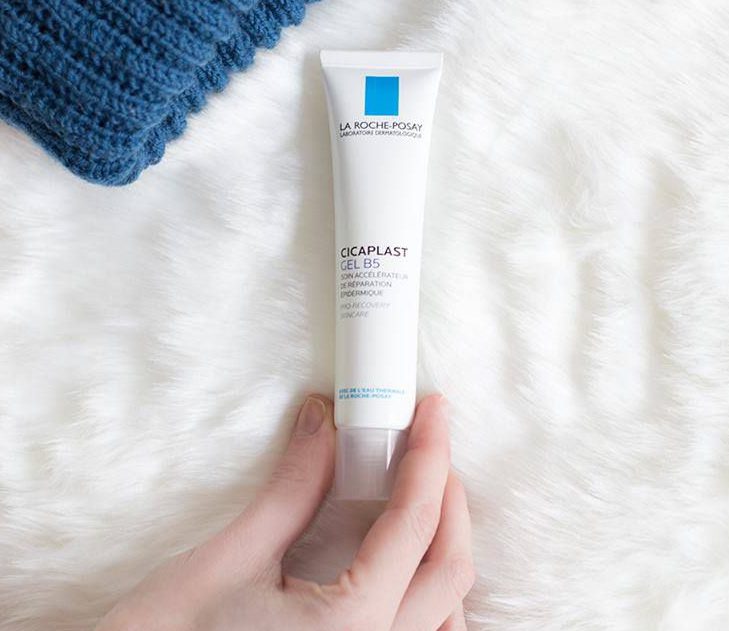 #3 Moisturizing cream after skin regeneration Guerisson 9 Complex
Guerisson is one of the Asian skin care brands from Korea. The products from this brand are not too fussy or difficult to use, on the contrary, they are very simple and highly effective. Outstanding brand with product lines anti-aging cream and skin repair.
Guerisson's 9 Complex product is rated as the moisturizer after skin regeneration effective thanks to key benefits such as:
Fatty acids from horse fat build up healthy cell membranes, which help produce the skin's natural oil barrier which is important in keeping skin hydrated, plump and youthful.

Vitamin E helps support the immune system, cell function and skin health. It is also beneficial in reducing the harmful effects of UV rays on the skin.

Ceramide helps to lock in moisture to keep the skin full of vitality.
Reference price: 350,000 VND / 70g.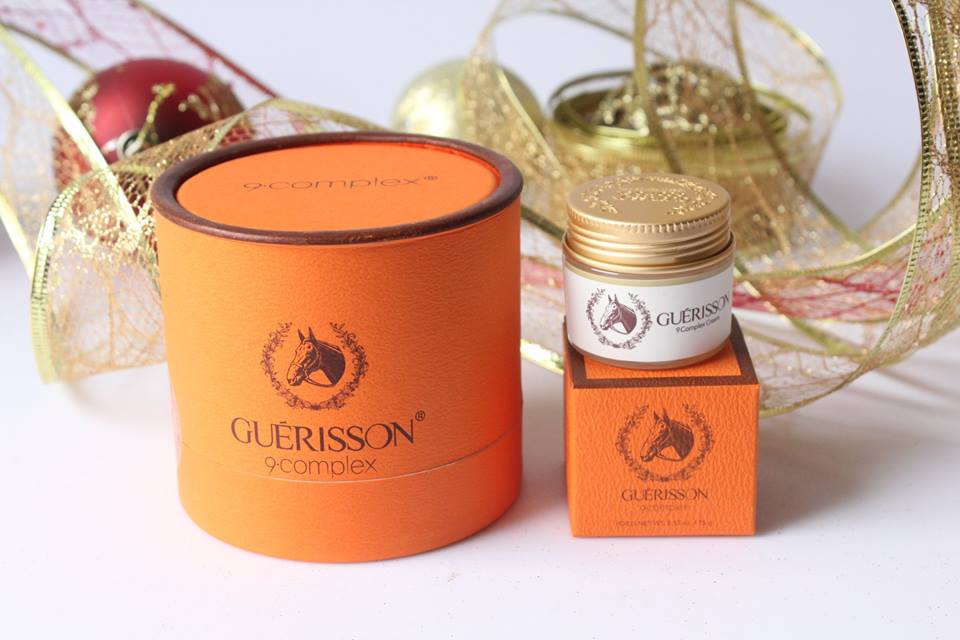 #4 Moisturizing cream after skin regeneration Klairs
Klairs is a high-quality skincare brand that offers gentle, simple products for people with sensitive skin. Since its establishment in 2010, this Korean brand has always been faithful to the philosophy of "simple but effective".
Klairs Midnight Blue Calming Cream is the line moisturizer after skin regeneration Their products receive positive feedback about their effectiveness thanks to the list of benign ingredients such as:
Guaiazulene extracted from chamomile oil is a key active ingredient that works to calm the red and swollen stages of acne to promote clearer skin. At the same time with antioxidant properties can reduce the effects of free radicals on the skin.

Gotu kola extract is especially beneficial for improving elasticity – goodbye sagging skin. Besides, it also enhances antioxidant activity at the wound site, strengthens the skin and increases blood circulation.

Argan Oil soothes irritated skin, moisturizes and protects skin from harmful effects of the sun.
Reference price: 275,000 VND/ 30ml.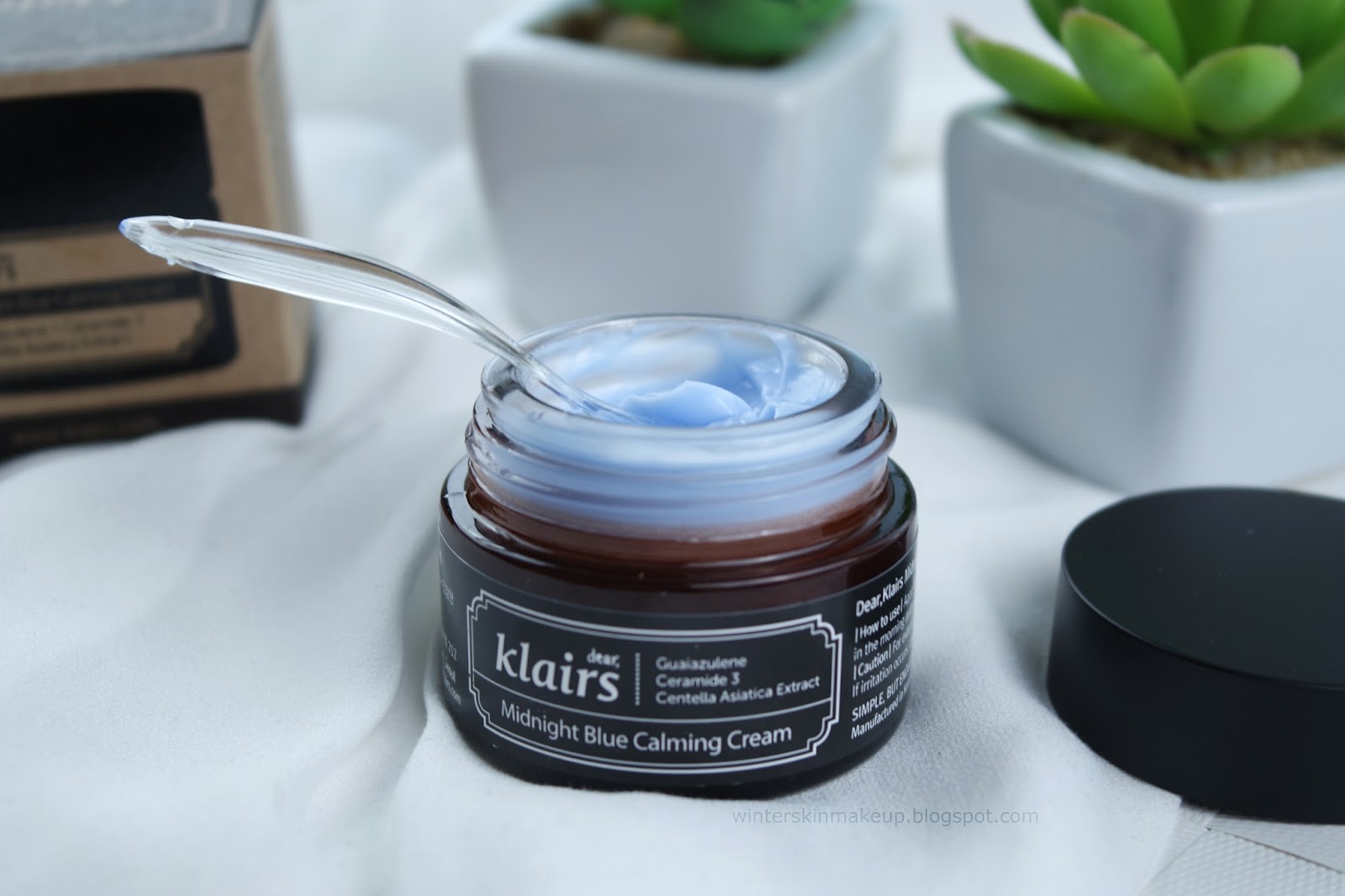 #5 Bioderma post-regeneration skin repair cream
Bioderma wants to create products to meet the needs of the skin based on intensive research and dedicated creation. So this French brand creates "children" that can really solve the most common skin problems.
Therefore, it is not too difficult to understand why Bioderma Cicabio Cream is present in the top lines skin recovery cream most popular. This product possesses some outstanding benefits for the skin such as:
Copper and grape extracts contain resveratrol which acts as an antioxidant to eliminate free radicals and prevent damage caused by free radicals. At the same time, replenishing moisture and synthesizing collagen to help skin rejuvenate.

Cicabio Crème's Antalgicine® Complex soothes sensitive skin that is itchy and painful after regeneration.

Hyaluronic acid retains a large amount of water for the skin to fill in wrinkles.
Reference price: 250,000 VND / 40ml.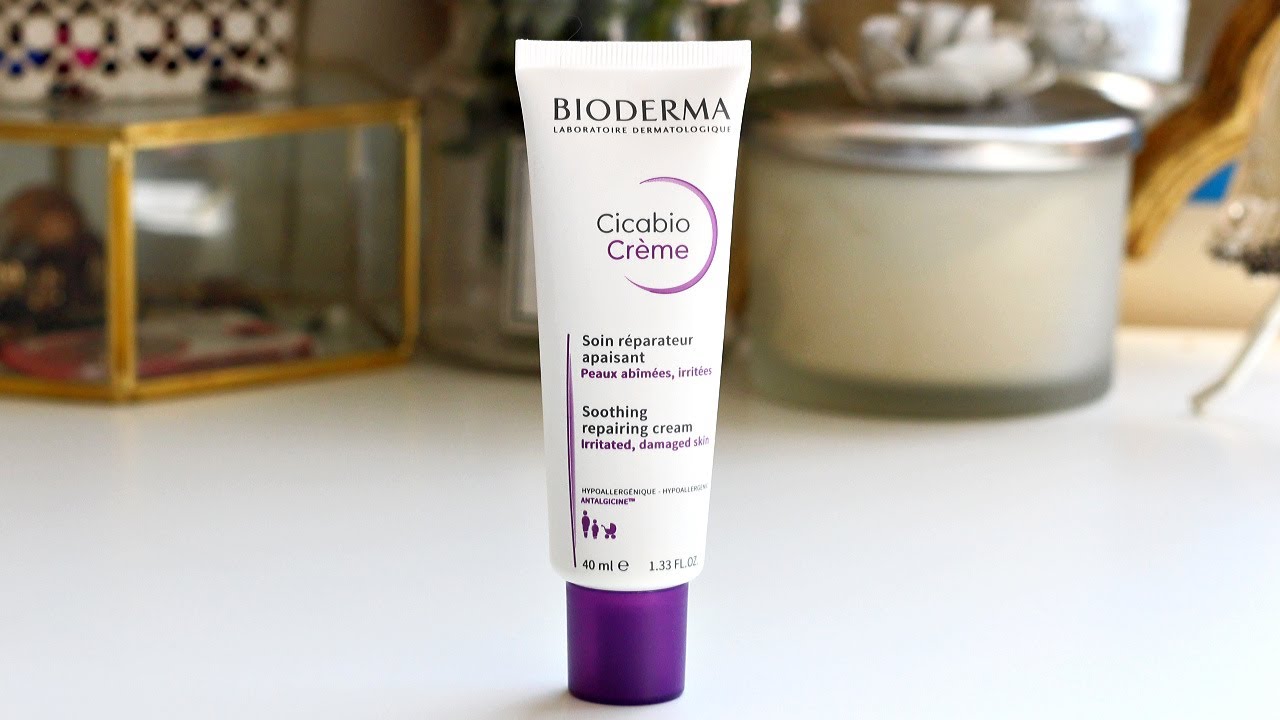 Besides moisturizer, what should I use after skin regeneration?
In addition to using face moisturizer recover Here are some other products you should add to your skincare routine right now:
Cleanser:

You need to choose a gentle, sulfate-free product so as not to cause damage to your fragile skin.

Toner:

Apply an alcohol-free toner. You should use sprays or products with a thin texture to gently pat the skin without using a cotton ball.

Serums:

You should use a serum with antioxidant ability, fast absorption and good moisturizing. Preferably one that contains an abundance of vitamin C to both protect and promote skin healing, making it firmer. Such as,

Vitamin C Ampoule Shin Nee

.

Sunscreen: Your skin is extremely sensitive after regeneration. Therefore, you should avoid sun exposure as much as possible. If you have to go out or work with a computer/laptop, apply skin care sunscreen Have an SPF of at least 30 to protect your skin.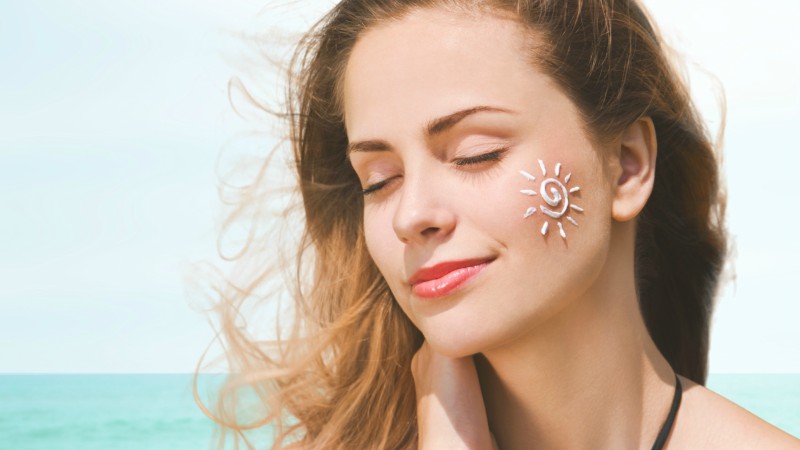 Serum Revital Gold Ampoule Shin Nee restores and cares for the skin
Shin Nee is a brand originating from Korea that has just appeared on the market but has entered the top 3 most trusted cosmetic cosmetic brands. The products of this company contain a panel of benign ingredients that bring the ability to restore and care for the skin from deep within. Shin Nee serum lines win the trust of beauty believers because of the effectiveness they bring, from acne serum to the serum that restores and regenerates the skin.
Serum Revital Gold Ampoule Shin Nee is one of the product lines that many people use in combination with skin recovery cream the most, thanks to benefits such as:
Concentrated texture with ability to penetrate deep into the skin 5 times faster than other serums on the market.

Water retention in the epidermis helps the skin stay plump and bright.

Stimulates more collagen production for younger looking skin with minimized pores.

Restores skin structure and texture, helps increase skin's resistance against the effects of sun, wind, smoke, .. from the outside.
Reference price: 590,000 VND/ 30ml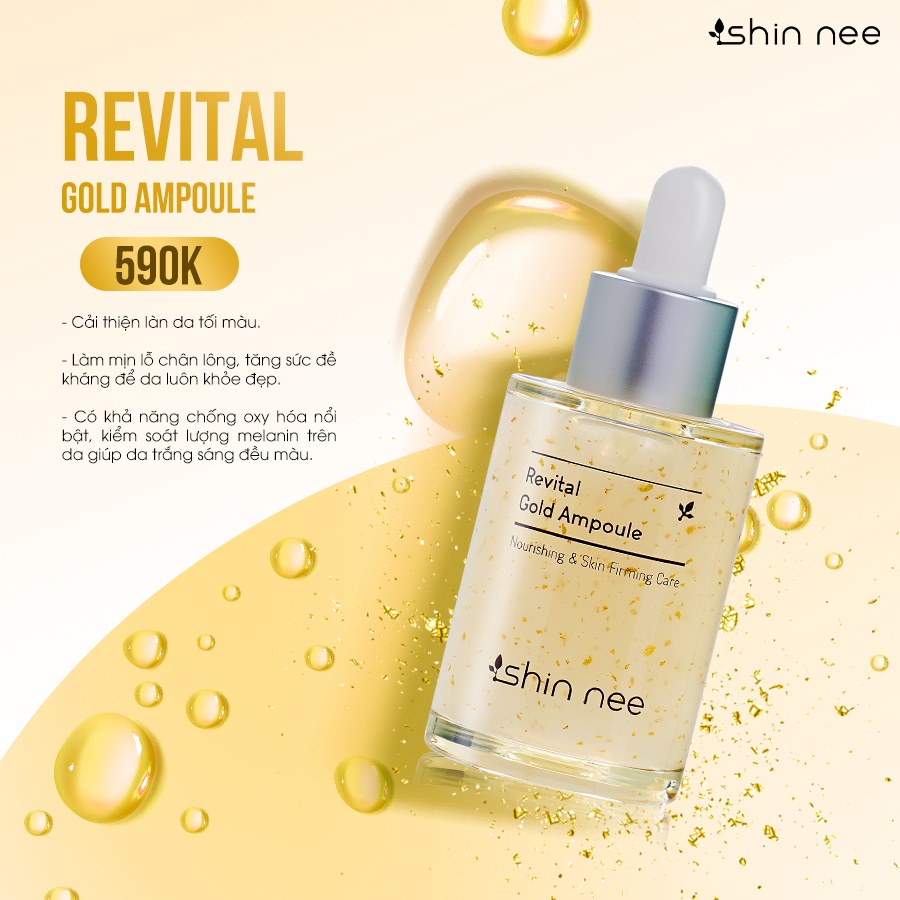 Dermatologists recommend that in order for the skin to recover quickly, you should use moisturizer after skin regeneration along with serums, preferably lines cosmetic pharmacy – clinic. Because these products do not bring risks to the skin but are highly effective. If you need a reputable address to buy these cosmetics, come to Shynh Beauty!